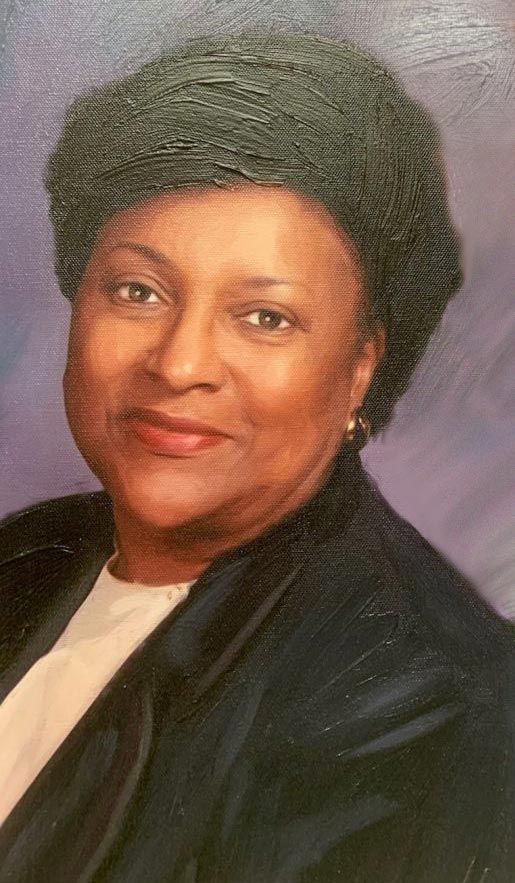 Joyce Kershaw Reubel
Co-Founder & Chair Emeritus
Healthcare Supplier Diversity Alliance
Joyce Kershaw-Reubel was an unforgettable woman. She was a co-founder of Kerma Medical Products, Inc. and The Healthcare Supplier Diversity Alliance (HSDA). She was notably one of the first African American Women to own her own business in healthcare. Joyce was a strong leader, full of style and grace. Her storytelling skills were amazing and she utilized that ability as a model for mentoring all who she encountered. She continuously made you think and encouraged you to view life and opportunities in various ways. Joyce "spoke the truth". Her comments were direct, honest, and insightful — a quick wit and unending sense of humor. She rarely accepted NO for an answer and would work tirelessly to find different ways to meet the same outcome. She had a passion for helping those in need and focused on creating employment opportunities for disadvantaged communities that would provide them the ability to learn, create, and grow while providing for their families.
Joyce and her husband, Earl G. Reubel, co-founded Kerma Medical Products, Inc. Kerma began as a manufacturer in 1991 as a United States Government supplier and in 1994, Kerma expanded into the Commercial Medical Products industry (e.g. hospitals). Primed by her experience with New York Telephone Company and her commitment to success and their partnership, Joyce worked tirelessly to grow and maintain Kerma. After a successful career, she chose to retire in 2005.
Joyce and her dear friend, Angela Wilkes, are the co-founders of HSDA. This organization began as a talk between two women, brainstorming on how they can create an organization that will design and provide opportunities, education, and networking opportunities to Diversity Suppliers in the healthcare industry. At the time, Angela Wilkes was the Director of Supplier Diversity at Owens & Minor; she initiated and lead their Mentor Protégé Program. Kerma Medical Products Inc. was their first Department of Defense protégé. This was an exciting venture for both companies and it promoted lengthy discussions and research opportunities. One unexpected outcome was the inability to find other MBE suppliers and/or organizations dedicated to MBEs in healthcare. During one of these deep dive conversations Joyce said, "We can do it on our own. We don't need to wait for someone else to create a healthcare industry component!"
That was the start…. The next question was, "what can we do to get dollars to support the realization of this dream?" With financial commitments from Kerma and Owens & Minor, Joyce and Angela began to seek additional financial support and partnership from healthcare industry partners and organizations. It was not easy, but it was successful! The business plan/proposition was sound and the need for such an organization was apparent. The industry was supportive and as a result HSDA (initially called the HUB Association) was founded, incorporated, and initiated. Indicators of success were the growth of membership in the organization, the tremendous energy and support that the alliance generated, and the creation of the Healthcare Supplier Diversity Symposium.
Joyce Kershaw Reubel was truly unforgettable! Without her dreams, commitment, determination, and wisdom, none of this would have been possible.
Her legacy lives on. With gratitude, we thank you!