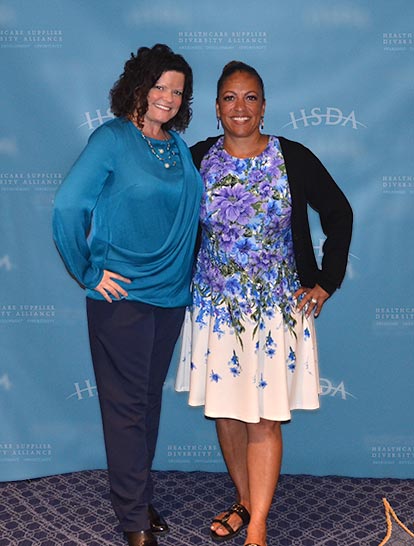 Andrea Reubel-Walker from Kerma Medical Products, Inc. and Mary Layman from TriMedia have been working together on behalf of HSDA for many years. In 2016, Kerma Medical identified an opportunity to bring TriMedia on board as a diverse supplier through the design of their 25th anniversary logo. The success of this project created a momentum for a series of contracts, from online digital designs to trade show material.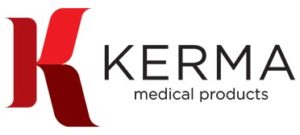 Kerma Medical Products, Inc. is a Veteran-Minority Owned Company (VOSB) located in Suffolk, Virginia with a division in Miramar, Florida that manages the delivery of Small Cap Equipment & Supplies. Kerma began as a manufacturer in 1991 as a United States Government supplier and in 1994, Kerma expanded itself into the Commercial Medical Products Industry (Hospitals).  Kerma has established itself in the healthcare industry as a company that manufactures, assembles, and packages medical products and is now one of the largest diversity manufacturer/supplier companies in the private sector.
As a full-production workhorse, clients tend to refer to TriMedia as, "The Oz Behind the Curtain". Founded in 2000, TriMedia is a B2B marketing company for inventors, manufacturers,  and distributors. Services include graphic design, product packaging & commercialization, and e-commerce web development tied to back-office productivity.  TriMedia's training division offers hands-on workshops and produces online interactive services that range from character design to video to immersive animations, used for corporate training, product launches and multi-channel marketing.