BOOMERANG PAK for VERY SMALL QUANTITY WASTE GENERATORS
Non-hazardous RX/OTC pharmaceuticals and DEA Controlled Substances C-II – C-V
According to the Oxford Dictionary of Proverbs, the oldest written version of the saying "what you don't know can't hurt you" comes from 1576, in Petit Palace by G. Pettie. "So long as I know it not, it hurteth me not." More recent practical experience, as well as empirical research, suggests the opposite. For example, the consequences of improper pharmaceutical waste disposal are vast and alarming, with huge hazard potential if it causes contamination of water supplies for humans and wildlife. Non-biodegradable antibiotics or chemotherapy drugs that end up in sewage systems have the potential to kill bacteria required for sewage treatment as well as leaching into ground waters for treatment in POTW's (publicly owned treatment works). Improper destruction or disposal of pharmaceuticals promotes illegal activities such as resale or diversion of such drugs.
A healthcare facility, pharmacy, veterinary hospital, long term care facility, laboratory, or anyone else dealing with potentially hazardous pharmaceuticals can face loss of reputation and even licensing in the event of improper pharmaceutical waste disposal.
Recently, a Midwest hospital was fined $360,000 for pharmaceutical waste violations. Among the infractions included in this fine were failures to provide HAZMAT waste training for personnel, failure to properly identify hazardous waste, improperly recording, marking, and labeling of HAZMAT waste. EPA fines for non-compliance in pharmaceutical waste disposal can reach $37,500 maximum per RCRA violation, per day. The facility that breaks transportation rules when it comes to pharmaceutical waste can be fined upwards of $15,000 per violation by the Department of Transportation (DOT).
With increasing oversight from regulatory agencies, every facility that disposes pharmaceuticals, including controlled substances to OTC medications, must meet strict handling and disposal mandates. RP Returns and its network of expert partners assists customers – from a remote retail pharmacy to the largest medical network – to deliver safe, efficient, and compliant solutions for product evaluation leading to disposal or credit of outdated or unwanted pharmaceutical drug products.
RP Returns takes pride in delivering compliant "tools" to healthcare providers and administrators to deal with complex regulatory issues concerning management of pharmaceutical disposal streams, specifically those that meet EPA's definition for Very Small Quantity Generators of waste.
Boomerang PAK for non-hazardous pharmaceuticals
Boomerang PAK for DEA Controlled Substances C-II – C-V
Boomerang PAK for Hazardous Pharmaceuticals – coming soon
Since 2007 RP Returns has been the leader in making it easy to do business with the reverse distributor, offering turn-key and customized reporting, highly responsive pick-ups, no minimum fees, uncomplicated contracts or no contracts at all at very competitive prices.
Founded in 2007 by Yafet Quashie and Jason Hime, Reliable Pharmaceutical Returns (RP Returns) located in Nashville TN was established to provide the most efficient, compliant, and cost-effective turn-key and customizable solutions for reverse distribution, processing of returns for credit, and destruction of outdated and unwanted pharmaceutical drug products. RP Returns leads in making it easy to do business with the reverse distributor, offering turn-key and customized reporting, highly responsive pick-ups, no minimum fees, uncomplicated contracts, or no contracts at all at highly
competitive prices.
RP Returns is a …
Pharmaceutical reverse distribution and waste disposal company;
Business subject to and fully compliant with regulations by the Drug Enforcement Agency, multiple State Board of Pharmacies, Tennessee Department of Environment & Conservation, US Environmental Protection Agency, and Department of Transportation;
Processor of returned pharmaceuticals for evaluation and eligibility for credit, and properly dispose of DEA CII-CV controlled substances and pharmaceuticals not eligible for credit.
Our customers who we serve across the USA are …
Small Quantity Waste Generators
Pharmacies, non-acute hospitals, clinics, doctor and dentist offices, acute care, long term care facilities, dialysis centers, assisted living facilities, hospice care providers
Veterinarians, animal clinics and hospitals
EMTs, police and sheriff departments
Large Quantity Waste Generators
Manufacturers, contract packagers, and 3PLs
RP Returns is a Small Business Certified Socially and Economically Disadvantaged (SEDB) contractor in the 8(a) program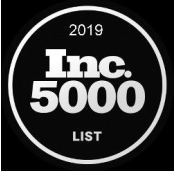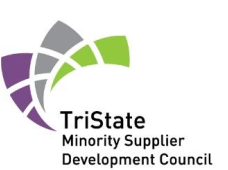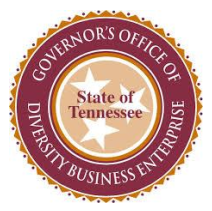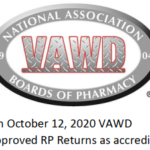 RP Returns is proudly serving a rapidly growing list of Boomerang PAK customers of wholesalers, IDN's, distributors, and direct customers: Henry Schein, Community Health Systems (CHS), Lake Medical, and GRP Associates.
Our customer list includes the US Department of Human and Health Services, Cardinal Health, PharMedium, McKesson, Banfield Pet Hospitals, Rainbow Gold Products, Inc., and Patient First to name some of our many satisfied, long-term customers.
Capacity for small parcels to truckloads of returns.
Providing customized solutions for 7,000+ client locations